As science and technology advance, more and more optical fiber applications are becoming a common sight in all walks of life. There has been a big surge in the use of optical fiber fabrics in recent years, mainly due to the maturation of fiber-based fabrics.
Let's now discuss each application in detail:
Application in banquet party scenes:
Banquet lights are generally not very bright. You may choose luminous fabrics for the tablecloth and the banquet chairs. You can control the lighting according to the theme of your banquet with a remote control, and all the banquet guests can enjoy it at the same time. Fabrics made of fiber optics create a magnificent, eye-catching display, and as a result, the entire scene becomes very appealing.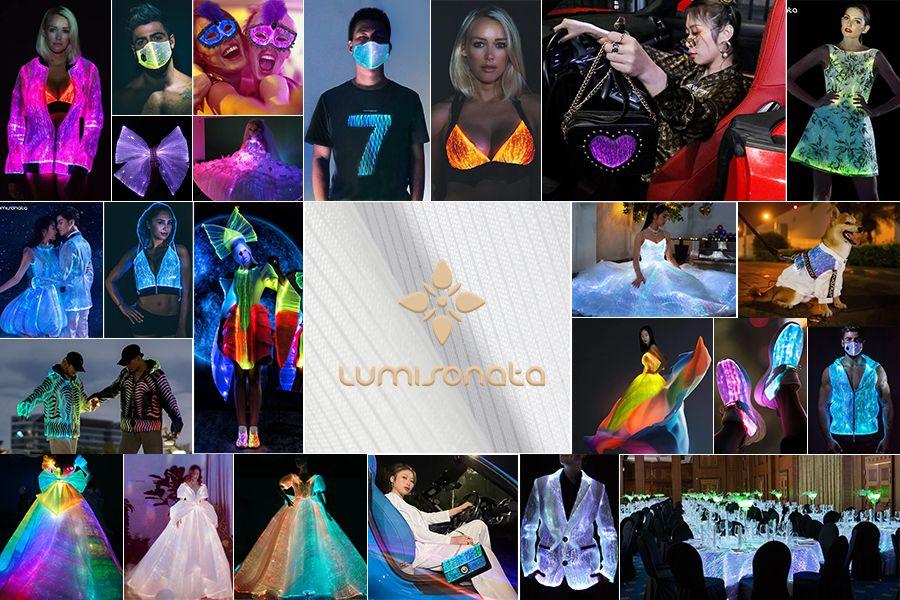 Application in music festivals and night clubs:
DJs can be seen dancing and screaming on stage wearing fiber optic jackets. The crowd below sways, jumps, and cheers in glowing t-shirts and fiber optic skirts. In this way, people are happier thanks to the beautiful brilliance of the optical fiber fabric.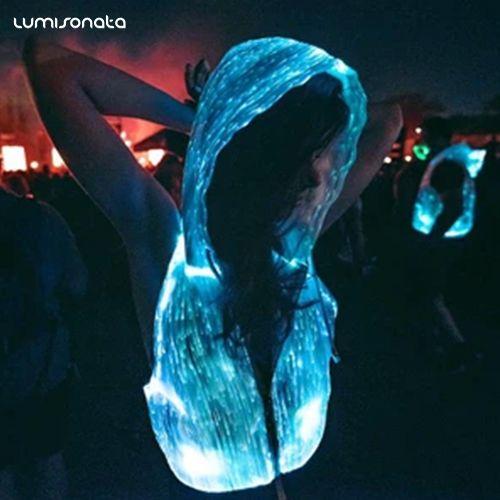 Application in night runs:
Individuality and being different are important to this group. They are fans of luminous, high-tech shoes and hats made of optical fiber fabrics. Running wear made from fiber optics is one of their favorites. There is something very beautiful about running with fiber optic shoes. Moreover, street dancers and extreme sports enthusiasts like to dress cool, wear shiny shoes, and even perform impromptu dances in fiber optic costumes, which can be very rewarding for their fans.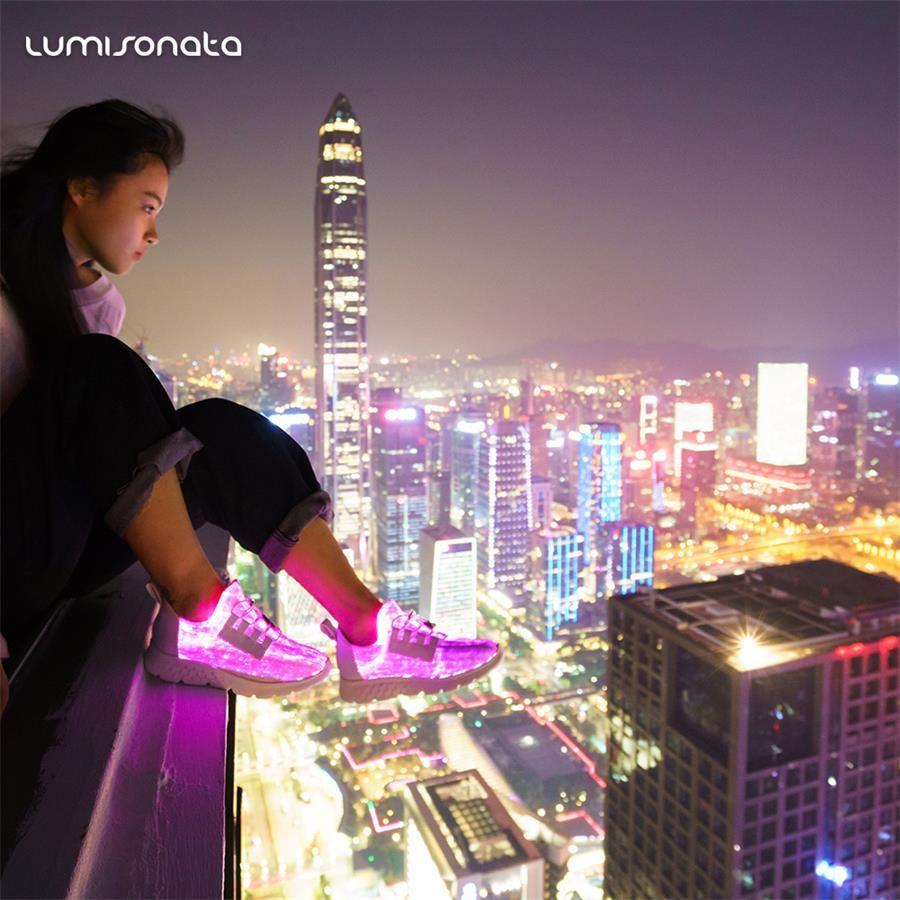 Application in high-end hotel and club house:
Luxurious hotels use fiber optic fabrics to make their curtains luminous. The curtains emit beautiful, dreamy light at night, creating an eerie, romantic atmosphere in the hotel rooms. The pillows, bedspreads, and wall wallpaper can also be decorated with fiber optic fabrics, and by using AI, different colors and patterns can be changed with the rhythm of any music or the mood of the user.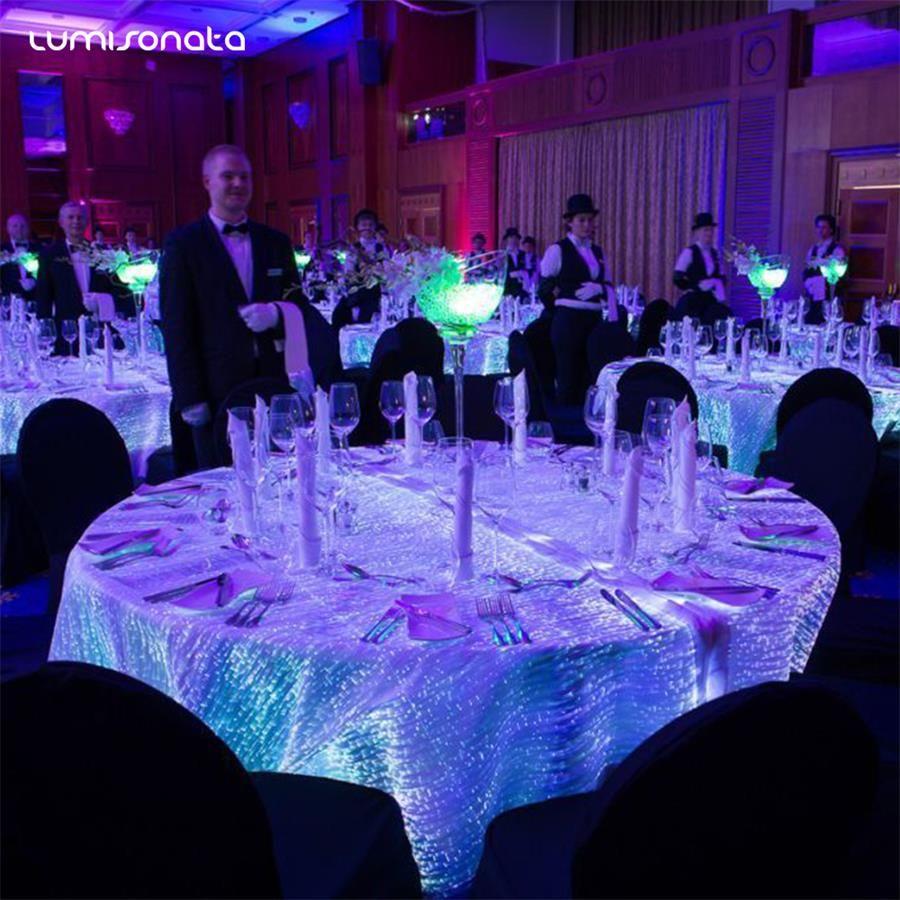 Application in Luxury car interior applications:
Cars already have ambient lights, which are usually located around the body. There are also starry sky roofs available on high-end luxury cars, for example, Rolls Royce's. Fiber optic fabrics can be incorporated into car interiors, door side panels, and seat covers to create starry sky effects. It is possible to control the control system and the vehicle's circuit simultaneously. Again, AI functionality enables different colors and patterns to be changed based on music and user preferences.

I would like to specifically point out another application here:
Children with neonatal jaundice can be treated with the blue light therapy instrument. An optical fiber blanket made of plastic optical fiber is used for this kind of equipment. An optical fiber blanket emits blue light through a blue light meter that illuminates the newborn. Moreover, it can directly illuminate the newborn when he is ready for treatment, and the effect is much better than that of LED blue diodes. GE offers these neonatal jaundice blue light treatment devices. For years, blue light treatment devices for neonatal jaundice have been on the market. These devices also demonstrate the safety of fiber optic textile fabrics.
You can also use fiber optic fabric to make DIY gifts for your family, friends, and pets. It is possible to design your own gifts, whether they are toys, accessories, clothing, etc. To make, all you need to do is replace the conventional fabrics with fiber-optic fabrics, sew the fabric according to the design, and install the control system, and you have a unique gift!
Listed above are a few uses for optical fiber fabrics. It is possible to encounter many unexpected problems during the application process. Therefore, I welcome you to my blog, where we can discuss these issues in depth.